There are many fantastic adventures to be had in Costa Rica! Here are just a few to get your senses going. We personally know many of the local tour operators and can help you find just about anything you'd like to explore – whether you're adventurous or just want something relaxing.
LAND ADVENTURES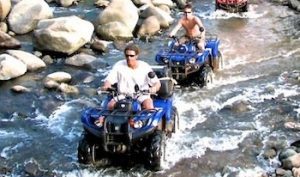 ATV
Get your motor running! If you want to explore Costa Rica with a twist, ATVs are a thrilling way to see the country off the beaten path. Plunging across rivers and up mountainsides, experience adventure tourism that won't disappoint!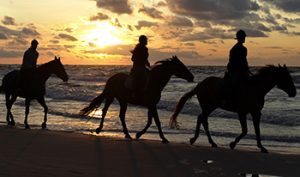 HORSEBACK RIDING
Horse lovers rejoice! Horseback riding tours are one of the best ways to see the most fascinating parts of the country! Imagine riding through the rainforest or crossing creeks and streams. Explore several places other adventurers cannot!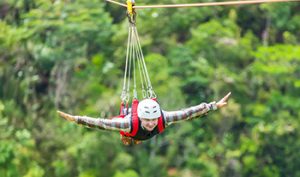 ZIPLINING
Fly above the rainforest while experiencing firsthand why Costa Rica is the best adventure and eco-tourism destination in the world. Repel yourself in a tour that provides a jaw-dropping view of Costa Rica's stunning forest canopy!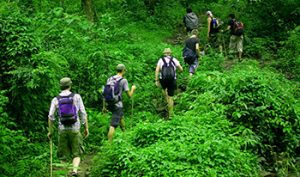 HIKING
Get set for the hike of your life! Costa Rica offers famous and popular park systems perfect for hiking enthusiasts. From easy hikes along flat and well-maintained trails, to more challenging treks up mountains, there's a trail waiting for you.
WATER ADVENTURES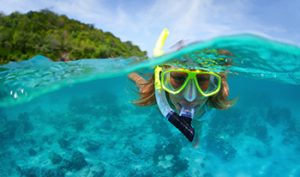 SNORKELLING
The waters surrounding Costa Rica are home to nearly 7,000 marine species. Snorkelling through these warm, clear waters is a fabulous way to enjoy this aquatic biodiversity.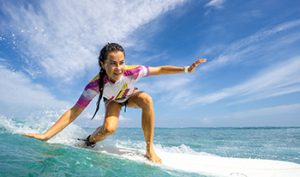 SURFING
Surf's up! Costa Rica means "rich coast" for a reason! It certainly lives up to its name by having some of the best surfing in the world. From advanced to beginner, there is a wave for everyone along one of Costa Rica's hundreds of beaches.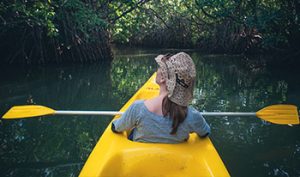 KYAKING
Costa Rica kayaking offers limitless options for adventurers. Venture into a maze of mangroves, paddle along the coast to spot dolphins and wildlife, or kayak into caves. Costa Rica offers plenty of choices.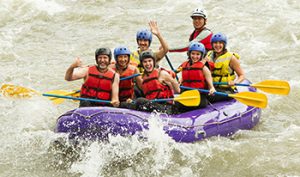 RAFTING
Rafting tours in Costa Rica include both rapid filled rivers and calmer stretches of water.   Rafting options can range from manoeuvring through challenging rapids to gliding along smooth stretches that are ideal for nature watching.
NATURE ADVENTURES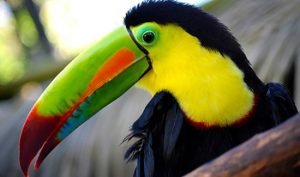 BIRD WATCHING
If you're a birder, welcome to paradise! Nearly 840 species of birds can be found in Costa Rica, ranging from Scarlet Macaws to the popular Toucans. Led by experienced naturalist guides, birding tours are hands down the best way to spot these glorious animals.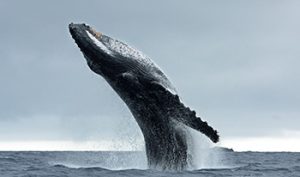 WHALE WATCHING
If whale watching is on your bucket list, you've come to the right spot! Costa Rica is home to an estimated 25 whale and dolphin species. Dominical/Uvita and Osa Peninsula are the major stomping (splashing?) grounds for these magnificent mammals. In particular, the Humpback Whale spends more than eight months a year in these waters. The best times of year to see humpbacks migrate through the region is August – October and December – April.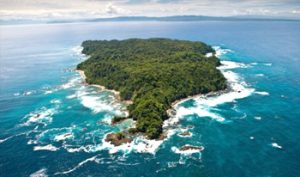 CAÑO ISLAND
The real beauty of Caño Island is not found on land but under water. The island's waters are some of the bluest in the country, and are home to a spectacular variety of stunning marine life, as well as some gorgeous coral reefs. Thanks to crystal clear underwater visibility, you'll experience the underwater adventure of a lifetime!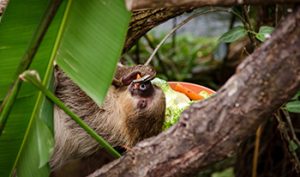 ALTURA'S WILDLIFE SANCTUARY
We volunteer our time here and can say that it's been a life-changing experience for us. As animal lovers, we highly recommend our guests visit. Take a wildlife tour at Altura's Wildlife Sanctuary and hear some of the amazing stories of rescue and rehabilitation. Altura is dedicated to animal care, rehabilitation, rescue and release programs in Costa Rica and they depend on tours to sustain themselves.